Metal Stamping
Product Detail
Product Tags
Wuxi Lead metal stamping service combines the experience of our toolmakers with our dedication to quality to produce parts that reliably meet our clients' standard. Using progressive tooling and secondary tooling to produce small and large parts, we are able to offer quick turnarounds on prototypes and production runs.
Capabilities:
Metal stamping is a manufacturing process used to convert flat metal sheets into specific shapes. It is a complex process that can include a number of metal forming techniques — blanking, punching, bending and piercing, to name a few.
Metal stamping is a cold-forming process that makes use of dies and stamping presses to transform sheet metal into different shapes. Pieces of flat sheet metal, typically referred to as blanks, are fed into a sheet metal stamping press that uses a tool and die surface to form the metal into a new shape. Production facilities and metal fabricators offering stamping services place the material to be stamped between die sections, where the use of pressure shapes and shears the material into the desired final shape for the product or component.
We offer metal stamping services to deliver components for industries in automotive, aerospace, medical, and other markets. As global markets evolve, there is an escalated need for quickly-produced large quantities of complex parts.
Metal stamping is a fast and cost-effective solution for this large-quantity manufacturing need. Manufacturers who need metal parts stamped for a project generally look for three important qualities:
| | |
| --- | --- |
| Materials | Aluminum, steel, stainless steel, brass, copper, low carbon steel, etc |
| Press range | 20-200 ton |
| Thickness | 0.25mm-6mm |
| Tolerance | 0.1mm |
| Inspection | 1st Piece Inspection, In-Process, Final |
| Production volume | From single piece prototypes to volume in the tens-of-millions of pieces per year. |
| Industry focus | Agriculture, Truck, automotive, electronics, medical, furniture, hardware, machinery, etc |
| Additional services | CNC machining, CNC milling, CNC turning, Sheet metal, Finishes, Materials, etc |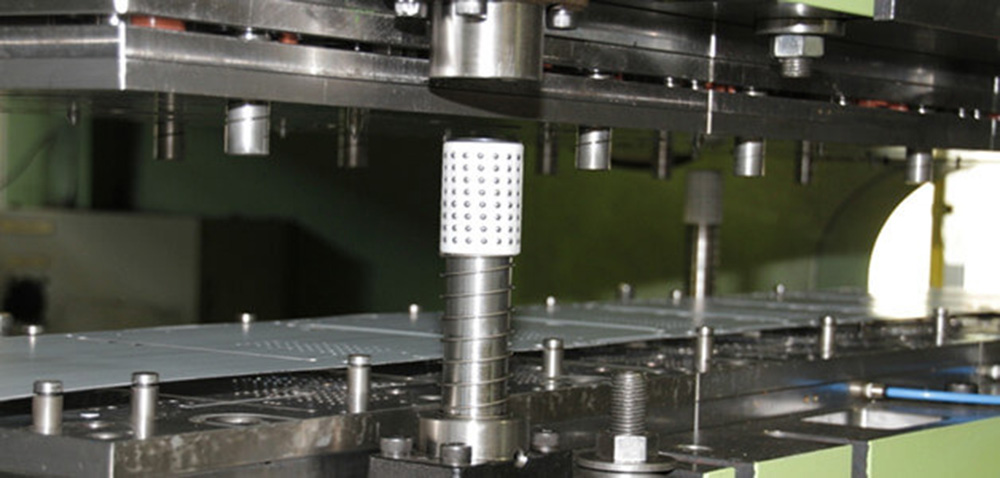 ---
Next:
Sheet Metal
---
Write your message here and send it to us