CNC Machining
Product Detail
Product Tags
As a 15 years experience custom CNC Machining Parts fabricator, we can design and manufacture complex parts end-to-end using multiple tools in a single cell. We also run a comprehensive jigging system around the 4th axis so multiple numbers of parts can be machined along several planes in one setting.
CNC machining is a manufacturing process in which pre-programmed computer software dictates the movement of factory tools and machinery. The process can be used to control a range of complex machinery, from grinders and lathes to mills and routers. With CNC machining, three-dimensional cutting tasks can be accomplished in a single set of prompts.
Short for "computer numerical control," the CNC process runs in contrast to — and thereby supersedes — the limitations of manual control, where live operators are needed to prompt and guide the commands of machining tools via levers, buttons and wheels. To the onlooker, a CNC system might resemble a regular set of computer components, but the software programs and consoles employed in CNC machining distinguish it from all other forms of computation.
CNC Machine Shop Services
Standard CNC machining processes may include the following machining techniques:
Milling — bringing a rotating cutting tool into contact with a stationary workpiece
Turning — rotating a workpiece to contact a cutting tool; lathes are common
Drilling — bringing a rotating cutting tool into contact with a workpiece to create a hole
Boring — removing material to form a precise inner cavity within a workpiece
Broaching — removing material with a series of shallow cuts
Sawing — cutting a narrow slit in a workpiece using a saw blade
Benefits of CNC Machining Services
Material: Aluminum, Steel, Stainless steel, Titanium, brass, copper, fiberglass, plastic, etc
Finishes: Anodized, Polished, Sand Blast, Powder coated, Electroplated, Nitriding, etc
Equipment: 3 axis cnc machined, 4 axis cnc machined, Common machines, drilling machine, CNC engraving machine, laser engraving machines, etc
Tight tolerance:0.005-0.01mm
Roughness value: less than Ra0.2
Additional services:CNC Machining,  CNC Turning, Metal Stamping, Sheet Metal, Finishes, Materials,, etc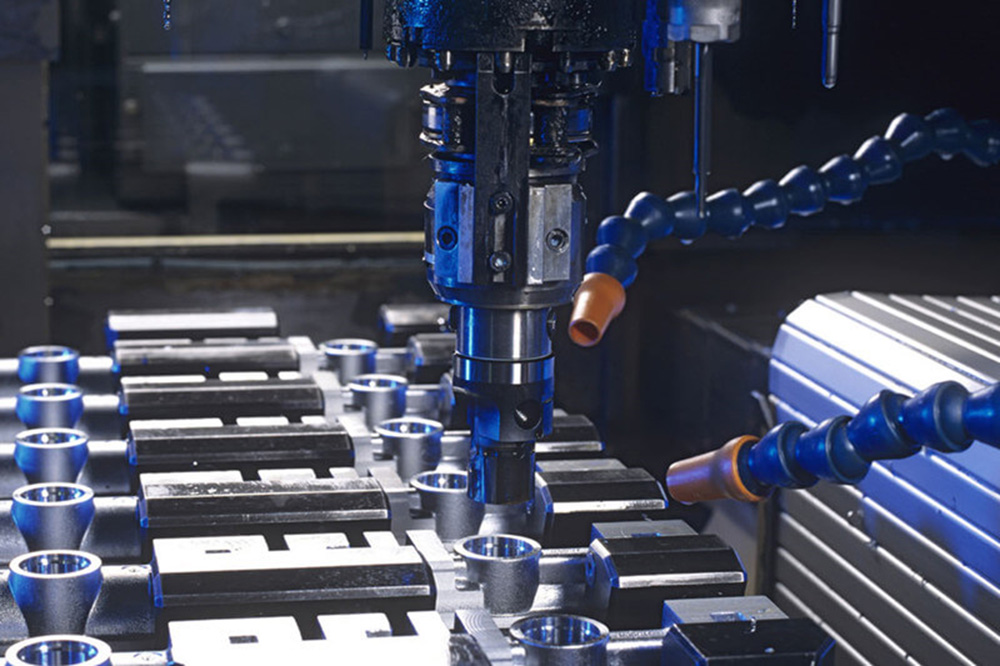 ---
Previous:
Aluminium Parts
Next:
100% Original Factory China High Quality Stainless Steel Aluminum Brass Copper Sheet Stamping Metal Parts
---
Write your message here and send it to us
Products categories